Paper
&

Glam Seasonal Living
A lifestyle of seasonal living, goal setting, self care, and a home that supports it all.
COURSE 1
Seasonal Living Master Planning
Learn my signature system for seasonal living, including:
A framework for experiencing each month to the fullest

A simple system that allows you to plan your days and record your memories

The best way to plan and track seasonal favorites, to dos, and traditions
You'll finish this course with a complete picture of your ideal beautiful seasonal life.
COURSE 2
Glam Goal Setting Master Class
Learn how to set goals in all eight areas of life with confidence, including:
What to do when you feel stuck or stagnant so you can move exclusively forward

How to treat challenges as initiations into greatness so your momentum builds

The best way to measure your progress and stay engaged through the year
You'll finish this course with eight aligned goals and a step by step plan from start to finish.
COURSE 3
Glam Home Master Class
The secret to organizing, decorating, and maintaining a glam home is to build it around your lifestyle, including:
Practical ways to become your own glam house manager

Blueprints for organizing spaces for your lifestyle

Tips and tricks for eliminating toxins in your home
You'll finish this course with homemaking mastery and a plan to maintain it.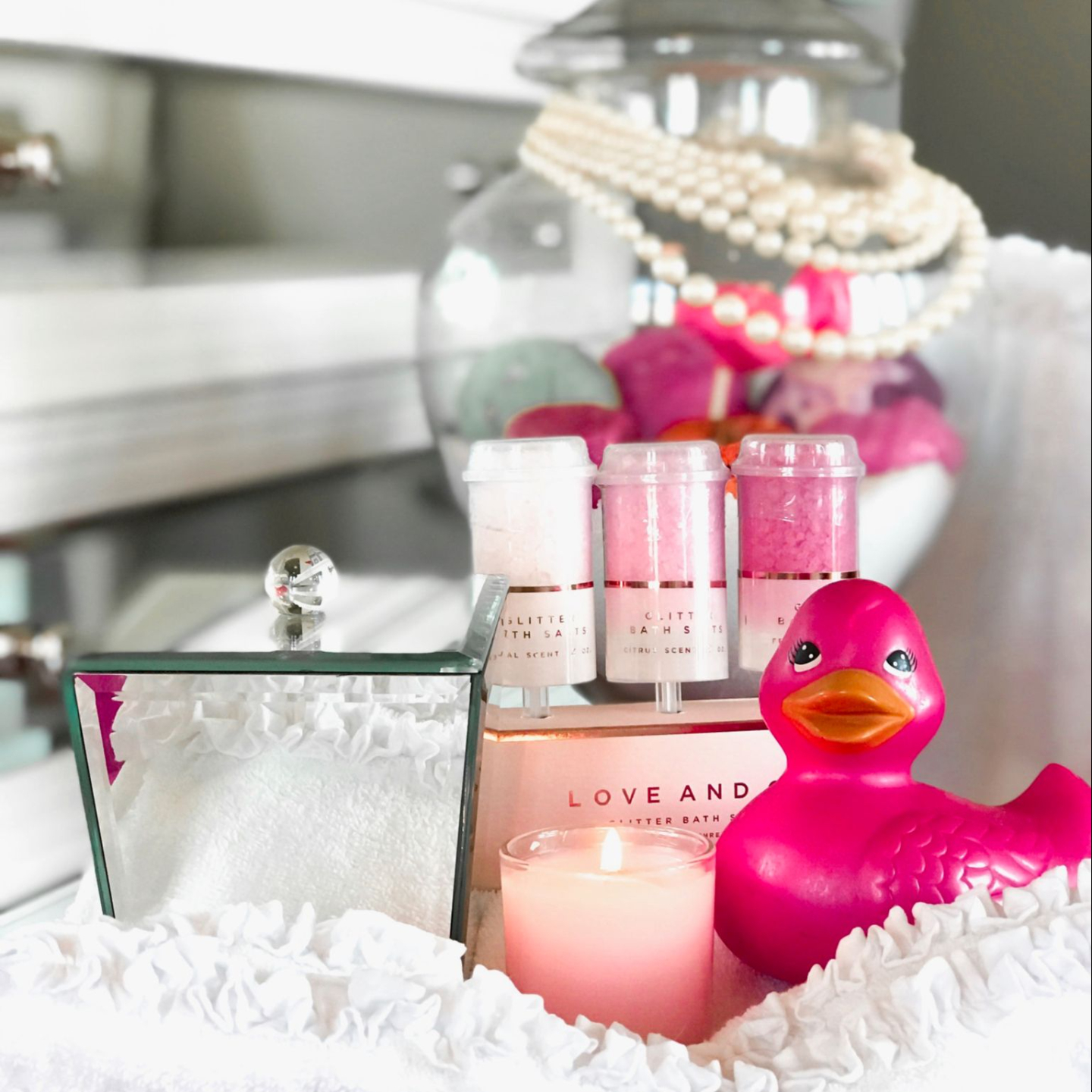 COURSE 4
Self Care Master Class
In my Self Care Master Planning class, I teach you how to bring the GLAM into your daily routines, including:
How to create a daily, weekly, monthly, and yearly plan for self care

The best way to record and measure your progress

My favorite self care practices for embodying the woman you want to be
You'll finish this course with a personalized self care master plan to reach your health goals.
VLOG SERIES
Lifestyle by Lisamarie Vlogs
The Paper & Glam lifestyle comes to life in the vlog series.
Access Lisamarie's library of vlogs

See behind the scenes of building a beautiful seasonal life and alongside a lifestyle brand

Every vlog shows the pretty and the gritty, finishing with a pep talk
Grab a mug of something seasonal and a snack. Glamflix is on demand!
GROUP COACHING
Monthly Mastermind
Every month we'll gather to plan and celebrate the season ahead:
Walk through a monthly reflection ceremony to align your plans to your desires

Accountability for your word of the year, self care master plan, and seasonal living

Replays of all live gatherings are available on demand
Get your feather pen and your planner, it's time to live life by design.
COMMUNITY
P&G Clubhouse
Your hot pink headquarters for all things seasonal living:
Connect with women walking through the same courses and content

Access inspiration and accountability 24/7

Ask questions, share wins, and create lifelong friendships
In the Clubhouse, you'll meet women who will celebrate and sharpen you in every season of life!
Seasonal Living is for you if...
You dream of living a beautiful seasonal life, but you're not sure how to make it easy and effortless
Your days, weeks, months, and even years, are passing by in a blur
You've lost your spark and you want to remember the magic of everyday life
You want to enjoy a holiday season without stress and overwhelm
You long for connection with women who get it
You want to create a legacy of memories with your friends and family
You need to get organized at home and in life
There is a time for everything, and a season for every activity under the heavens.— Ecclesiastes 3:1
LET'S DO THIS!
GET STARTED TODAY!
Paper
&

Glam Seasonal Living
No one does Seasonal Living vlogs like Lisamarie. I've always loved your vlogs, and I watch them every time I'm transitioning into a new season in my own life because it makes me feel like I'm doing it with a friend.
— Priya K.
After 3 months of the Seasonal Living Master Class, I've found more joy than I expected. Getting my thoughts and plans out of my head has been amazing. I'm more organized and really enjoying the process.
— JulieAnn C.
Now I know how to implement a seasonal living lifestyle with tips, step-by-step guidance, and amazing tools that are customizable. I can't say enough good things about it! Thank you Lisamarie for these amazing resources!
— Alexis K.
This Year, You Could…
Finally enjoy the holidays with grace and ease
Have a roadmap to reach your goals in every area of life
Have a support system of women dedicated to becoming who God created them to be
We'll cover it all inside Paper & Glam Seasonal Living!
The right systems make all the difference.
LET'S DO THIS TOGETHER!